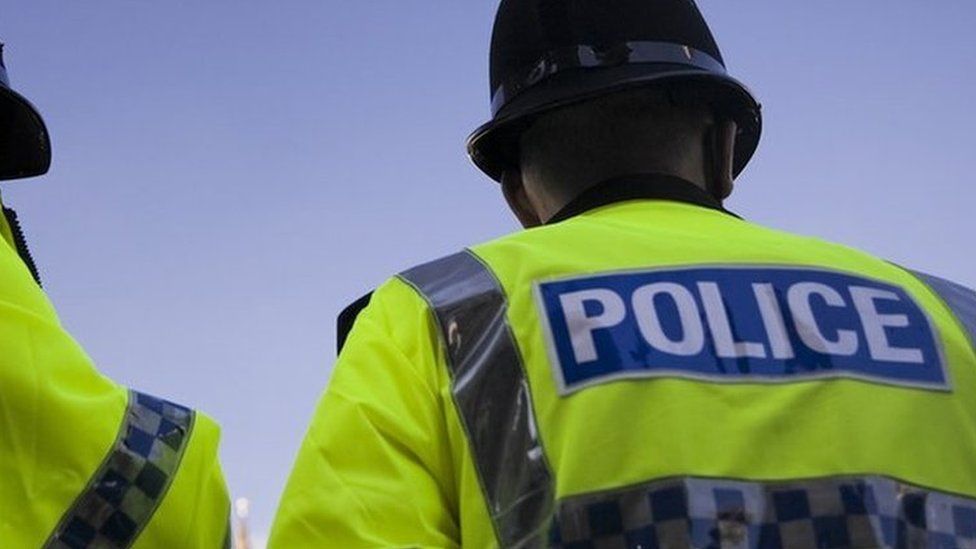 Police have advised villagers to be "vigilant" after a woman was "terrified" when she saw a masked, latex-clad man at night.
Police Inspector Adam O'Loughlin said: "I can completely understand why seeing a man dressed that way would cause people to be extremely distressed."
Avon and Somerset Police is carrying out extra patrols in the area, Insp O'Loughlin told BBC Radio Bristol.
He added that it has been more than a year since the last report of a masked man in a latex suit in the villages of Yatton and Claverham.
Insp O'Loughlin said he understands community concern and why people may link the sighting to a similar incident from July 2019 which left a young woman saying she was afraid to go out after she was approached in a narrow lane by a similarly-dressed man.
However, he said officers are keeping an "open mind" on any links to previous sightings, adding: "It is really important that people understand that this chap, in this particular incident in question, hasn't caused any harm to anyone, or indicated he's going to."
Insp O'Loughlin said the incident is being investigated as a public order offence with the victim "quite understandably… alarmed and distressed by what she's seen".
He said it is not for him to "draw conclusions as to the nature of the behaviour and to say what's unusual or what's normal or not".
"I completely understand why particularly women and girls would want to feel safe walking around at night," he added.
Avon and Somerset Police is asking for anyone who sees anything unusual, or who may have doorbell, dashcam or other footage which may help to identify the man, to get in touch.
Related Internet Links
The BBC is not responsible for the content of external sites.