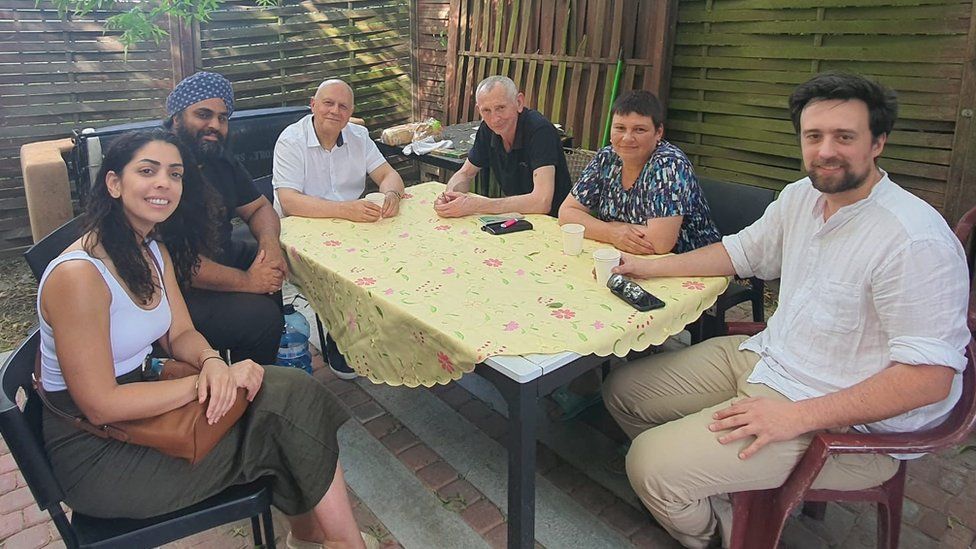 Manual washing machines designed to give refugees access to clean clothes are set to be distributed to Ukrainians displaced by the Russian invasion.
Former University of Bath student Nav Sawhney set up the Washing Machine Project in 2018.
He travelled to the Ukraine border to assess the need for the devices and says he was told some "tragic" stories.
"It brings home that this could happen to anyone. You feel helpless but you want to help," said Mr Sawhney.
The low-cost device, called a Divya, has been distributed to people in refugee camps all over the world without access to washing facilities to save them having to handwash clothes.
Mr Sawhney has been in Poland near the Ukraine border to meet with groups supporting refugees and those who have fled the country.
"Our focus is on sanitation and hygiene. At one centre there were thousands of people with access to only one electric washing machine," he said
"It's very tragic and very jading the displacement that they've had.
"One elderly lady, Olga, came to us saying she needed a washing machine and broke down in tears. It is a tragedy," he added.
Mr Sawhney said that he hopes to provide around 20-25 devices for refugees being housed in venues in Warsaw, Krakow and Serock.
"We'll be going back to fundraise and seek out partnerships," he said.
"There are around 4,000 refugees sleeping on canvas beds in halls, some are staying there for a few weeks before moving on but some don't have plans and are stuck in limbo.
"They just want to go back home," added Mr Sawhney.
Volunteer programmes officer for the Washing Machine Project, Hugo Morisetti, said the situation in some areas was "desperate".
"If you imagine a building like the NEC or Excel Centre, there are people hanging washing out on crowd control barriers at the front of the building after handwashing clothes," he said.
"These are centres for women and children so there are going to be a lot of clothes to be washed. They are washing them in a sink and drying in the area they're sleeping in.
"You think of washing clothes as such a normal thing in daily life for them it's massive," he added.
Related Internet Links
The BBC is not responsible for the content of external sites.