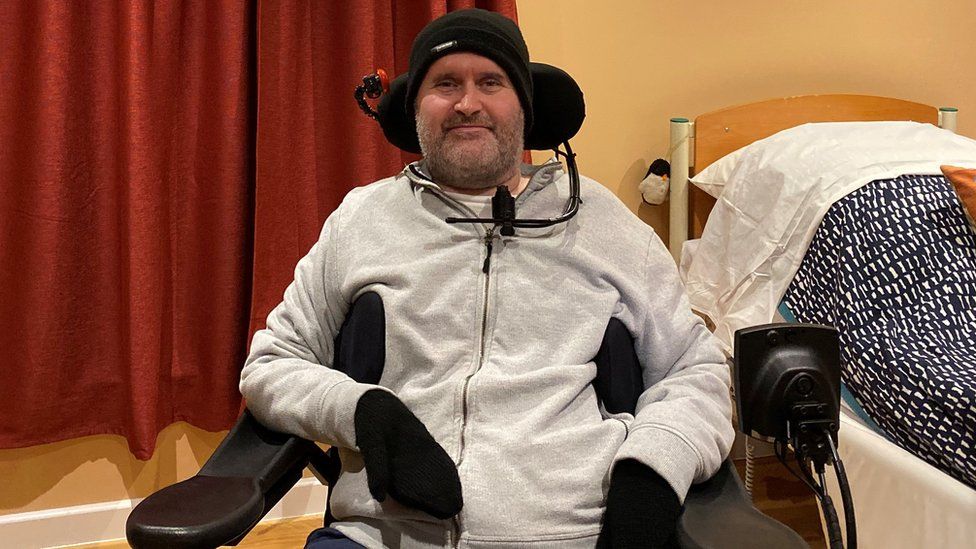 A father-of-three who was paralysed in a bus crash while on holiday four years ago is still waiting for compensation.
Rob Butt, 48, from Barton St David was seriously injured when an open-top bus crashed into a tree in Malta in 2018.
He said he was lucky to be alive but compensation would be recognition of the severity of his injuries and help to make his life more comfortable.
The High Court in London has listed the case for next year.
Mr Butt was on an Easter break with his wife Kathy and their three children, who were also injured, when the bus struck a tree killing two passengers and injuring 29 others.
'Someone's to blame'
The former head of history at Downside School in Radstock was left tetraplegic after suffering head and spinal cord injuries and requires 24-hour care.
He said he had no recollection of the crash that changed his life.
"I can't do any of the activities I used to do. I'm confined to a wheelchair and can't move anything below my shoulders," he said.
"I feel incredibly lucky to be alive, but I'm frustrated and resigned by the lack of progress in terms of our case.
"Compensation would be some recognition that someone's to blame and that we're due compensation, which will never match being able-bodied and doing what I used to do, but go some way to making my life more comfortable," he added.
'Amazing' attitude
His wife Kathy and their three children had less severe injuries but she said she could remember every detail of the crash in April 2018.
The Millfield School teacher said there was a "great bang" and the air suddenly filled with leaves and dust as the tree hit the left-hand side of the bus.
"It all seemed to be in slow motion. Then lots of screaming started. The screaming affected all of us," she said.
Mrs Butt said her first thoughts were to check on the children and then she looked over at her husband whose head injury was being tended to by a retired American nurse.
"She was holding his head and wrapped a scarf around it because it was very damaged. The lady behind him had passed away," she added.
Mrs Butt said her husband's attitude had been "amazing and led the way for rest of us" following the crash.
"There have been so many delays, it seems heartless, but if we get swallowed up in hatred and anger we wouldn't be role models for our children," she said.
Next year's High Court hearing will determine the value of damages to be paid to those injured, said Jennifer Lund, of Irwin Mitchell solicitors representing the family.
"The family are wonderful and they always try to look at the positive side but it's been incredibly frustrating for them.
"I would hope we can reach some sort of settlement in the near future," she added.
Related Internet Links
The BBC is not responsible for the content of external sites.