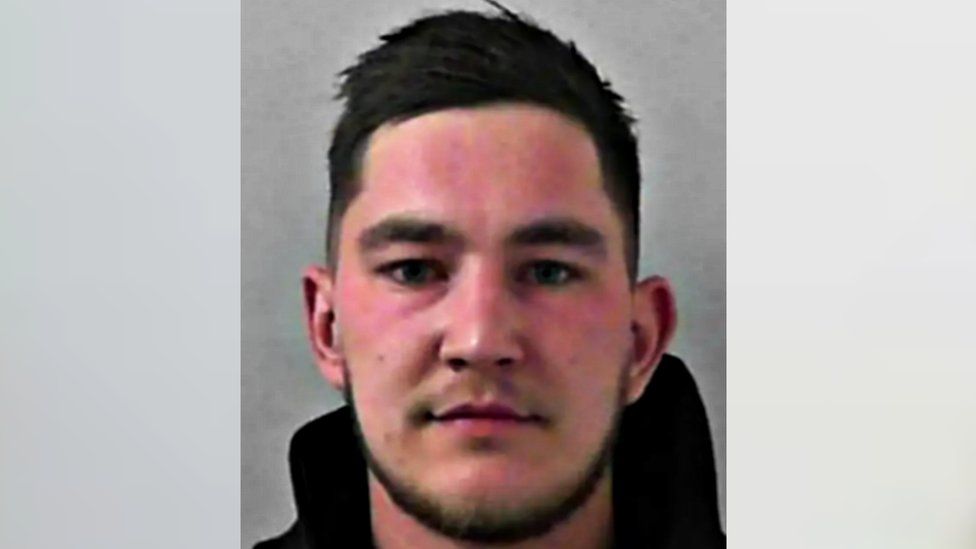 A man has been jailed for 12 months after defrauding a family butchers of thousands of pounds.
Michael Vowles, of Avonmouth Road, Bristol, stole in the region of £10,000 from Worle Moor Butchers in Somerset, while employed as a manager in 2017.
Business owner Frances Bird said the theft had changed her family's life's "beyond repair and brought us to the point of personal insolvency".
Vowles, 28, was sentenced on Wednesday at Bristol Crown Court.
He pleaded guilty to three offences, including two counts of fraud by false representation and one of theft.
Ms Bird said she discovered inconsistencies in the business accounts and challenged qualified butcher Vowles in June 2018.
In response, she said, he walked out and did not return.
'Stress made us ill'
Prosecutors alleged that Vowles stole £14,000 from the business, but this was disputed by Vowles who estimated he stole £8,000.
The judge agreed to sentence on the basis of a figure of £10,000.
In a victim impact statement, Ms Bird said: "We sold assets and got our other company into debt to cover bills in Worle Moor Butchers.
"This caused immeasurable emotional and mental stress which made us ill."
She said Vowles' theft meant they have been unable to recover their investment and have "finally had to the sell the business".
Officer in charge of the investigation, Det Con Ross Chambers, said: "To break the trust of an employer in such a terrible way is unforgivable and it has had a monumental impact on the victim and her family.
"He did not think twice about taking that money and the implications it would have for the business owner.
"I hope this is a lesson learned and the victim and their family get some justice in today's sentencing."
Related Internet Links
The BBC is not responsible for the content of external sites.