By Ruth Bradley
Political reporter, BBC Somerset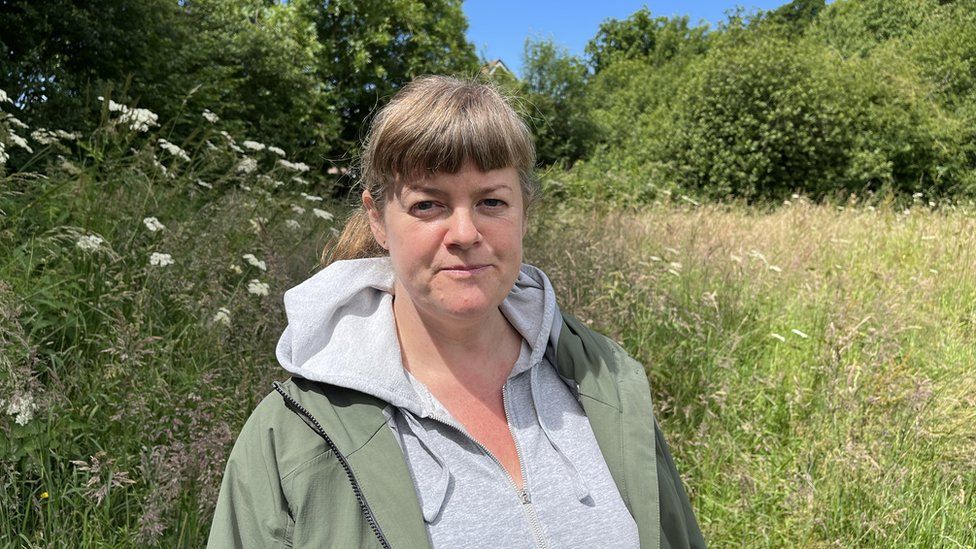 Hundreds of people have signed a petition against a planned new road which would cut through a much loved nature reserve.
Plans for an Eastern Relief Road in Chard, Somerset, aim to divert traffic away from the town centre.
But local Green Party member Serena Wootton, who started the petition, said: "This is the only bit of nature that's untouched in Chard."
South Somerset District Council declined to comment.
Ms Wootton said: "I want the council to investigate an alternative, that's all I'm asking for, because I think the price is too high for nature this way.
"There are birds nesting here, there's lots of bramble for the bees to be eating from.
"When people come they just get that sense of being out of a town."
Under the Local Plan, drawn up in 2015, the Eastern Relief Road would stretch from the A358 Tatworth Road to the A30 Crewkerne Road, taking pressure off the existing junction where these two roads meet in the town centre.
The road was designed to tie in with new housing planned to the east of the town, and would be paid for by developers.
A new report laying out options for how to proceed is expected to come before the council's area west committee in July.
The petition has been signed by more than 600 people who argue the nature reserve is special not only for wildlife, but the community as a whole.
Ms Wootton, the Green Party parliamentary candidate for the area and a former town councillor, said while she agrees a new road is needed, it could be built to the north and west of the town, and also incorporate flood alleviation features.
However that route would require funding from central government, Ms Wootton said.
Related Internet Links
The BBC is not responsible for the content of external sites.