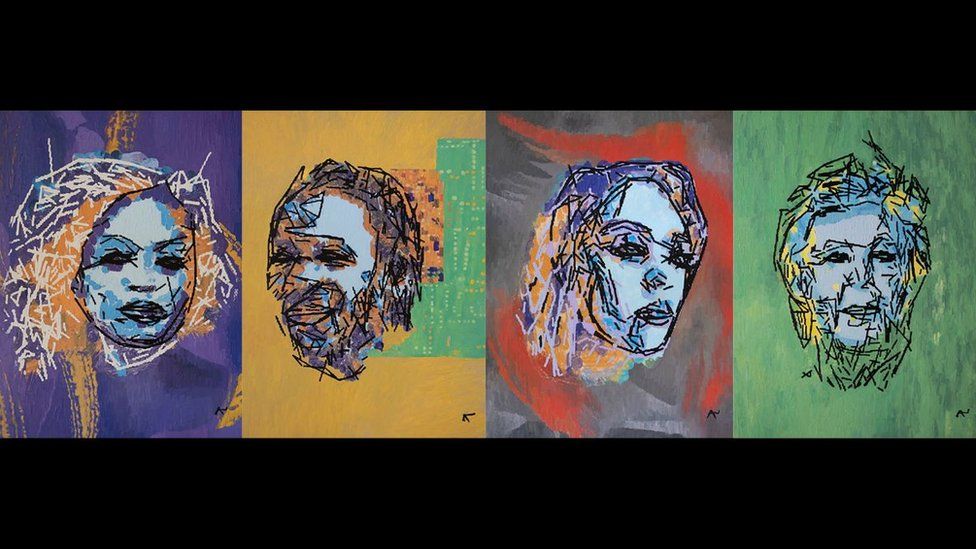 An ultra-realistic humanoid robot has created portraits of artists headlining this year's Glastonbury Festival.
Ai-Da Robot used cameras and computer memory to draw Billie Eilish, Diana Ross, Kendrick Lamar and Sir Paul McCartney.
After scanning the images, it used a robotic arm to create a layered and scaled multi-dimensional portrait.
The robot is also due to give live painting demonstrations alongside its work during the Somerset festival.
It will unveil the works in the Shangri La field which will also see performances from Kae Tempest, Fatboy Slim and Shy FX.
The high tech robot – which was built in 2019 and previously painted a portrait of the Queen for the Diamond Jubilee – said: "I'm looking forward to meeting new people and experiencing the unique atmosphere.
"Well, it's a kind of fun thing for me to do. I'll be at ShangriLa, and I'm doing some portraits – I hope that my art encourages discussion about art, music, and of course our futures."
Creator and project director of Ai-Da Robot, Aidan Meller, said: "After making history with her self portraits, Ai-Da is continually developing her skills.
"It's an exciting time as her painting ability is progressing, and there's a lot of innovation."
Festival goers will be able to watch how it works, with two painting sessions taking place on each day throughout the event.