The biggest rail strike in three decades is expected go ahead after last-ditch talks failed, the RMT union said.
A walk-out by 40,000 workers on Tuesday, Thursday and Saturday will cause "total misery" according to Transport Secretary Grant Shapps.
Mr Shapps said the walk-out was "totally wrong" and would inconvenience millions – including those like his own daughter who are taking exams.
Politics Hub: Raab in charge as PM put under general anaesthetic for 'minor' surgery
The strike is the result of a dispute over pay, jobs and conditions. The RMT is asking for a pay rise of 7% – lower than inflation but higher than that being offered by employers.
RMT general secretary Mick Lynch said latest offers from publicly-owned Network Rail and private train operating companies had been rejected.
Mr Lynch blamed Mr Shapps for cutting billions of pounds in funding for public transport. The union also claims the government is trying to force through thousands of job cuts.
"The fingerprints of Grant Shapps and the DNA of Rishi Sunak are all over the problems on the railway," he said.
Asked if industrial action could last for months if a deal is not reached, he added: "I think it will, yes"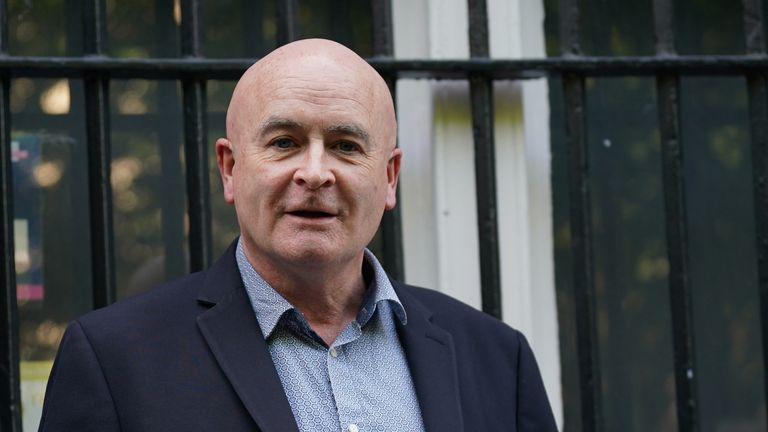 But Mr Shapps said: "The crazy thing about this strike is it was called by the union bosses on false pretences that there would be no pay rises. That was never the case.
"They called a strike that will inconvenience millions this week. It's totally wrong, totally unfair."
A Downing Street spokesperson said of the RMT announcement: "This is deeply disappointing. It's destructive that these self-defeating strikes will take place this week."